Wonderful Weather For A Canal Walk
Sally Milton was blessed with blue skies and warm sunshine for her twenty eight mile trek along the Royal Military Canal this Bank Holiday Weekend.
Sally, Lady Captain at Sene Valley Golf Club in Hythe, has been raising money for the Caldecott Foundation's Young People's Summer Camp.
"The weather was ideal" said Sally, "and apart from a couple of incidents with unexpected stinging nettles and a hidden badger hole, I completed the walk unscathed.
"It's a lovely varied walk going past Camber Castle, Rye, Appledore, loads of sheep, swans galore, beautiful churches, a glimpse of the antelopes at Port Lympne Reserve, a heron and much more.
"I will remember it for a long time."
Congratulations Sally and thank you from all of us at The Caldecott Foundation!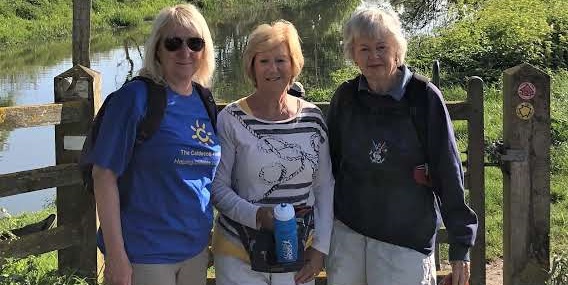 Back to News