Simon's Boxing Clever For Caldecott!
The countdown is well underway for Caldecott Foundation supporter, Simon Dyer, as he gears up for an incredible fitness-and-fundraising extravaganza this weekend.
Simon will be donning his boxing gloves and testing his stamina to the extreme, as he aims to complete a hundred minutes on pads in the ring, in a bid to raise valuable funds for the Foundation.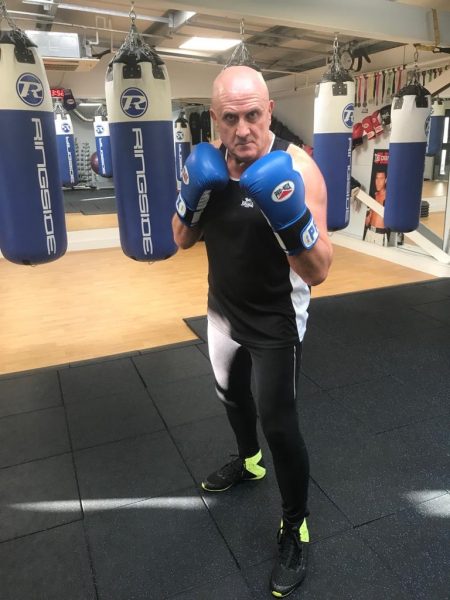 "I wanted to support Caldecott because of the amazing work they do to help traumatised children and young people," said Simon.  "It's a brilliant charity that helps vulnerable individuals rebuild their lives and work towards a positive future."
Originally, Simon had planned to compete in a full boxing tournament, but an unfortunate injury sustained during training forced him to change his plans as he was advised to stop contact sports.  However, Simon was undeterred and together with his trainer Mark – a three-times European Champion – he came up with an alternative idea, approved by his consultant and enabling him to step into the ring after all.
Simon will now be taking part in his own "boxing marathon", to fulfil his fitness goal and his pledge of support to Caldecott.
"It was such a shame as I was really on top of my game with fitness at an all-time high", said Simon, speaking about his injury.  "Mark was as gutted as I was, after all the hard work, but you have to take stock with your health, especially having had a warning shot across the bow, as it were.
"I intended to carry on training as soon as I could, however, and to decide on another physical challenge – setting out as I had originally planned to raise some funds for Caldecott.  To be honest, attempting anything as a challenge other than some form of boxing would have been an anti-climax after eighteen months of training, so together we came up with the plan!"
Simon's boxing marathon takes place on Saturday 8th February from 1pm at the Surrey Fitness Factory, Silvermere Golf Centre, near Cobham, and spectators are warmly invited to attend.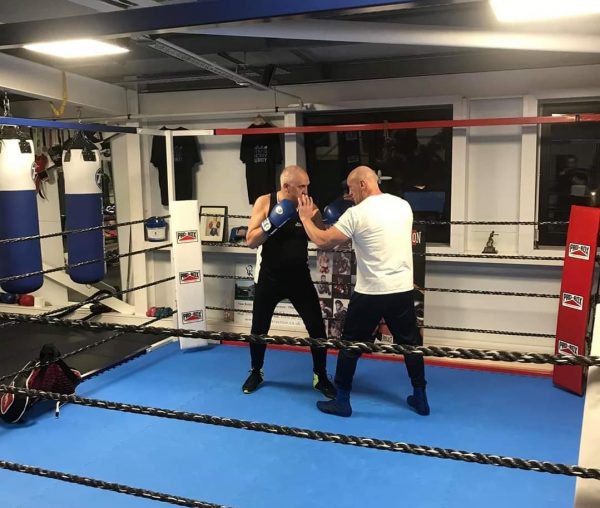 "I've continued with a strict training regime to enable me to do fifty two-minute rounds with Mark on the pads, with ten-or-fifteen minute breaks every ten rounds", Simon explained.  "It will be as physically demanding for Mark as for me, so training with him has prepared us both.
"I'm going to raise funds for Caldecott in a number of ways, asking supporters and donors to sponsor me an amount per round, or to make an outright donation."
You can show your support to Simon by donating at his JustGiving page: https://www.justgiving.com/fundraising/simon-dyer6
"It will be fantastic to have people there on the day to watch and cheer us on", Simon continued.  "The more encouragement, the better, and the more money we can raise for this fantastic charity."
Good luck Simon and thank you so much for your support – we know Saturday will be a knockout!
Back to News