Race To The Stones: the countdown begins!
Three of our fabulous fundraisers in the East Midlands are gearing up for a MAMMOTH challenge this weekend… running a hundred kilometres in just ONE DAY, in aid of the Caldecott Foundation's new Therapy Room!
Steve, Adam and Rich are taking part in this year's "Race To The Stones" – an ultra marathon voted Best Endurance Event in the UK.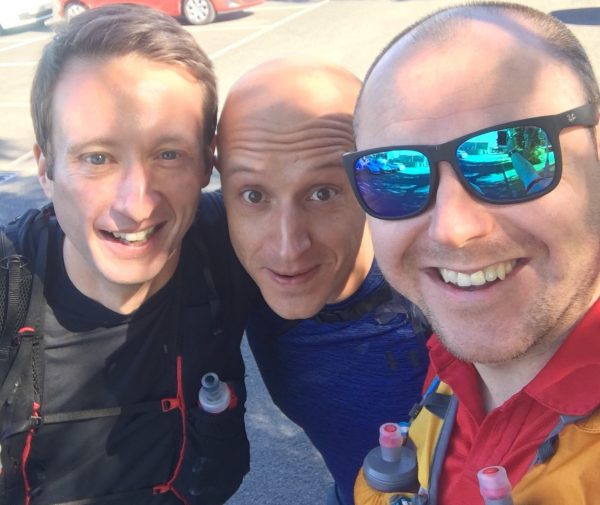 The route follows the 5000-year-old Ridgeway from the Chiltern Hills in Oxfordshire to the North Wessex Downs, ending at the Avebury Stone Circle (the largest Neolithic stone circle in Europe).
Recognised as the oldest path in the UK, the Ridgeway passes Bronze Age hill forts, over Neolithic burial chambers and through Roman river crossings.
Steve said:
"I decided to run Race to the Stones because I wanted to challenge myself.  I thought it would be something different to do and would give me a focal point to get back into training properly.
"I heard about the Therapy Room that the Caldecott Foundation needs in Nottinghamshire and I thought it would be a worthwhile cause.  I'm hoping it gives the young people a new place where they can relax, feel comfortable and give them somewhere away from their accommodation and school to be themselves."
Fundraising Manager for the Caldecott Foundation, Karin, says the Therapy Room will be a very valuable addition:
"We now have three services in Nottinghamshire specialising in the psychological recovery of young people who have experienced extreme trauma, but we still need an expanded facility in which our professional mental health experts can undertake individual therapeutic work.  We are therefore thrilled and grateful that this fantastic team has chosen to raise funds towards constructing and equipping a new room for these services".
When asked how his training had been going, Steve replied "slowly but sorely"!
"It's not a typo!  Hard, but I'm getting there.  All of the guys are helping and supporting each other where we can. 
"In all seriousness, we just want to enjoy the experience.  I think it's something all of us feel we can accomplish and I think it's pretty cool that, as we are mates, we get to experience this Ultra together."
And with Saturday's race just around the corner, Adam added: "I'm looking forward to it now, and doing my bit to support this worthy charity!"
Good luck guys, and thank you so much – the heat really is on!
Back to News