Rachel's Marathon Countdown Is On!
The Caldecott Foundation has been given its first ever place in the London Marathon and for Caldecott's runner, Rachel Wren, it's the final countdown.
"The training alongside all the other things has been a bit exhausting!" says Rachel.  "I am tapering down now, having done my longest run of eighteen miles the previous weekend.  So this weekend, when I did seven miles, it felt like a rest!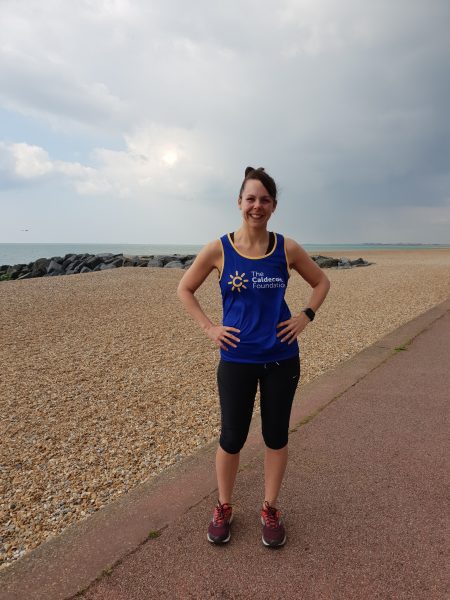 Rachel, who used to work for the Caldecott Foundation, will be running the famous 26.2 mile route around London on Sunday 28th April.  As well as keeping to a rigorous training routine, Rachel has been flat out fundraising for the Foundation, hosting a number of events to boost support for her appeal.
"Together with my running partner Issy, I held a Swap Shop which went really well.  We raised £150 for the Caldecott Foundation and I still have raffle tickets to sell.
"I am also doing a cake sale and bottle tombola at work in the next couple of weeks so hopefully that will raise some more money too".
Rachel says that her experience of working at the Caldecott Foundation inspired her to do the job she does now.
"It taught me so much about working with children and young people in need, which I continue to draw on today.  I know first-hand what a difference the Caldecott Foundation makes to the lives of children who need and deserve a chance to deal with, and move on from, their past.  The relationships that children build at Caldecott and the experiences they are given there can really help them to rebuild their lives.
"I hope that when people donate to my appeal, they realise that they are directly making a difference to these children and young people."
Click here to visit Rachel's VirginMoneyGiving page and don't forget to cheer her on with your support on Sunday 28th April!
Back to News