Rachel Completes Marathon Challenge
Former Caldecott Foundation staff member Rachel Wren has been reflecting on having run the 2019 London Marathon in just five hours and twelve minutes.
"I am just about fully recovered now, my legs were pretty sore the following day and negotiating the stairs was interesting!" says Rachel.  "I had the foresight to book a day off work, which definitely helped."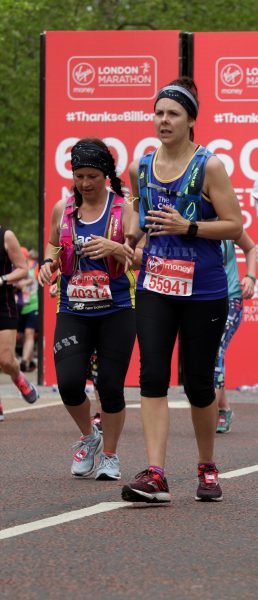 Rachel had already run in the Brighton and Edinburgh marathons but was really keen to take on the London event ("perhaps the marathon to do") and seized the opportunity to fundraise for a charity so close to her heart.
"I know first-hand what a difference the Caldecott Foundation makes to children who need and deserve a chance to deal with, and move on from, their past", continues Rachel.  "The relationships that children build at Caldecott and the experiences they are given there can really help them to rebuild their lives.
"The atmosphere on the day of the marathon was amazing.  There were so many people there supporting and in the race itself.  The first half was great, I enjoyed soaking up the atmosphere and that helped it feel relatively painless.  The last five miles were hard work and felt like they would never end! I also found it difficult to run at the pace I would normally, because there were so many runners around me all running at different speeds, so I spent a lot of time weaving around – which added about a mile to my distance, 27 miles in total!"
For Rachel, who ran the marathon with her training partner Issy, one of the biggest highlights was seeing her family along the route – as well as finishing the race itself.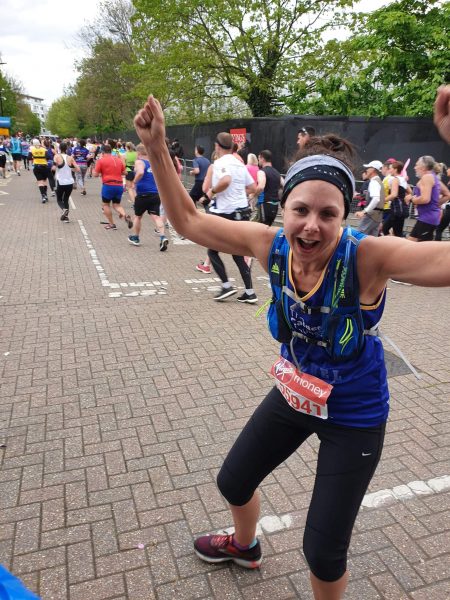 "I had an idea where my family would be so that really kept me going and broke up the distance into smaller periods.  Seeing the finish ahead was a relief… crossing the line felt like such an achievement.  All the weeks of training culminate in that moment, although the medal was really heavy!
"If anyone had the opportunity to do it next year I would definitely advise them to go for it.  It's an experience you will never forget – try to just enjoy every moment."
Rachel is still fundraising for the Caldecott Foundation, helping vulnerable children and young people to build a positive future.  If you would like to donate to her appeal, please click here.
Back to News