Positive Networking at Community Care Live
Attending Community Care Live has once again proved to be a positive experience for the Caldecott Foundation.
The two day event took place in London earlier this week.
Registered social workers, local authority commissioners and workforce leads attended free seminars that discussed key issues in children and families' social work, as well as adult social care and social work management.
The comprehensive programme included sessions on managing adoption breakdown; effectively identifying and tackling neglect; breaking down barriers to effective child protection work and identifying the mental health vulnerabilities of children in care.
The Caldecott Foundation was part of a co-located exhibition, which provided a useful opportunity to engage with professionals in a learning environment.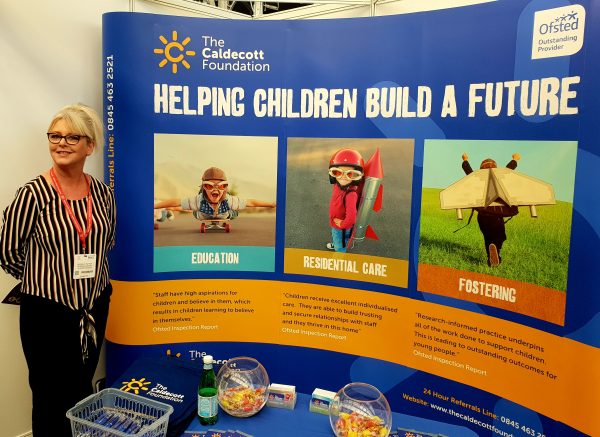 Referrals Manager for the Foundation, Michelle, said:
"We spoke to many local authority commissioners and social workers who currently have their children placed with us, who advised us how pleased they were with the services we are currently providing for their young children.
"We also had the chance to introduce ourselves to professionals who had not heard of us previously, informing them of who we are and what we do.  So this event was invaluable for networking purposes and raising the Caldecott Foundation's profile.  We are already looking ahead to next year's event and are looking forward to sharing even more positive news about our outcomes."
Back to News