New Sensory Room At Caldecott Primary
The Caldecott Foundation has celebrated the completion of a brand new Sensory Room at its dedicated Primary School.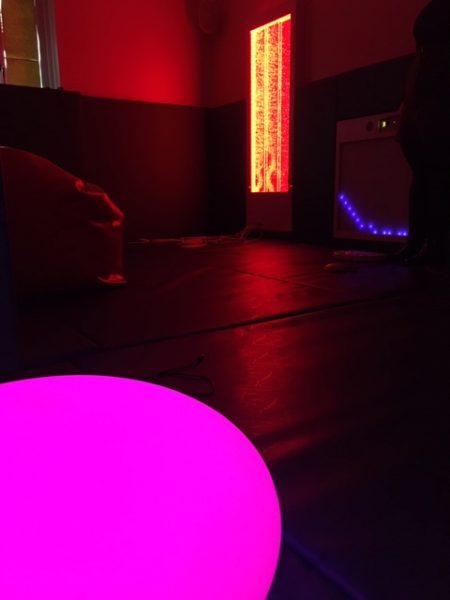 Featuring state of the art equipment known to offer significant benefits to young people with special educational needs, the Sensory Room provides pupils with a space in which to feel calm and to process their thoughts and feelings before the school day begins, as well as during lessons.  It is available for pupils to use as needed.
Individual features of the Sensory Room include a musical touch wall; bubble wall; fibre optic carpet; vibro-cushion sound sensor and sensory egg.
"We selected the features for the room ourselves", said Sam Caira, HLTA at Caldecott Primary, "according to those which we understood to best suit the needs of our students.  Our young people are already using the room and it really has made a great impact on them.
"Some of our students will come here to put themselves in the right place before beginning their work", Sam continued.  "For others, it's about having a space to break out.  But the differences in our young people have been really positive and noticeable, both in their behaviour and in their educational outcomes."
Amongst the new technology installed at Primary is an iSandBOX, an exciting, interactive, award-winning invention that stimulates the senses by projecting high brightness content onto sand, creating a fully interactive 3D world.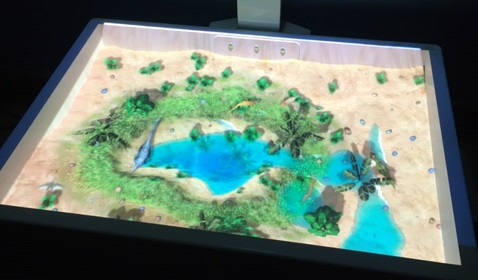 Caldecott Primary was the first Special Educational Needs (or SEN) school in the country to have an iSandBOX, something of which Primary Lead Zoe Pegden is very proud.
"It really is a fantastic piece of kit", said Zoe.  "For our students, it de-escalates challenging behaviour, but it's also a really great learning tool.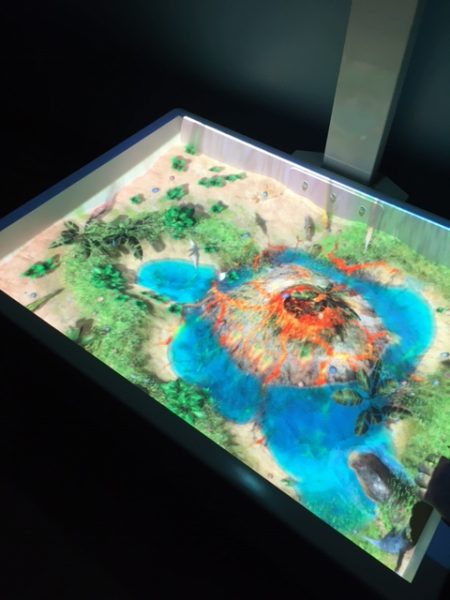 "I was researching sensory tools for SEN and I found iSandBOX online.  The company arrived here to demonstrate its features and the students were immediately engaged, asking lots of questions and were very keen to try it out."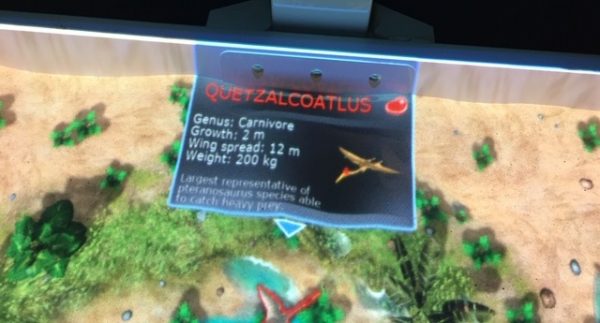 The installation of new sensory equipment at Caldecott's Primary School is just one of several recent improvements to facilities at the Caldecott Foundation.  A number of generous grants and donations were awarded to Caldecott last year, in support of the Foundation's goal to develop its therapeutic educational provision and in recognition of the need for additional funding.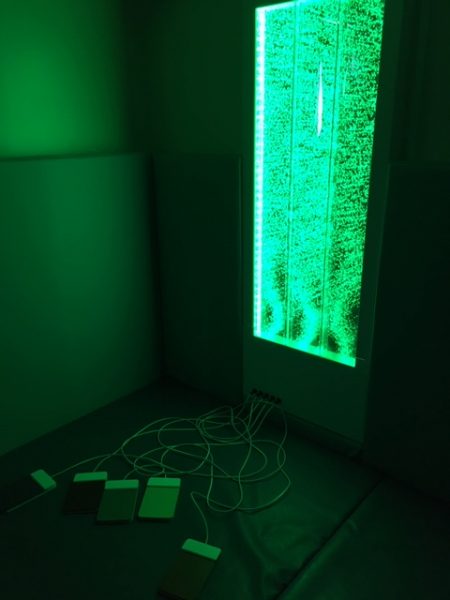 The financial boost has already provided for the construction of a log cabin classroom for the Foundation's new Forest School provision, an area of growth for Caldecott as it moves forward as a Centre of Excellence.  Further projects are on target for completion later this year.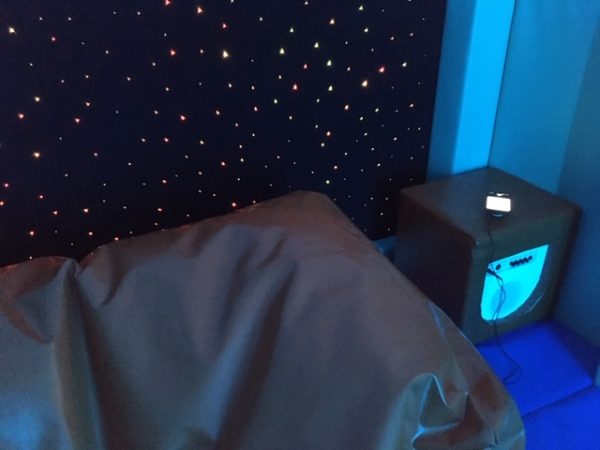 Back to News