Making Magic with the Swiss Re Foundation
Children from the Caldecott Foundation now have even more positive futures to look forward to, thanks to a very generous donation from the Swiss Re Foundation.  The donation will fund a number of inspirational and life-enriching experiences for vulnerable young people from across Kent and Nottinghamshire to enjoy.
Already planned are a Christmas trip to London to watch a West End musical and an outdoors adventure-themed holiday in summer 2019, as well as a series of stimulating and confidence-boosting activities throughout the year.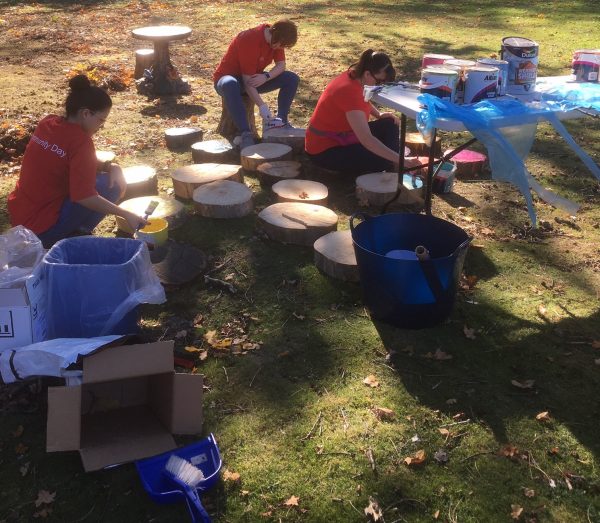 It follows the Swiss Re Foundation's Community Day, which took place at the Caldecott Foundation in early October.  Employees from Swiss Re (Folkestone) volunteered their time and energy to help improve the outdoor spaces of the Caldecott Foundation's residential houses in Kent.
For the second year running, more than twenty five individuals arrived on site to help dig, repair, re-vamp and re-invent the garden areas – by sanding down and repainting football goalposts; replanting flowers and shrubs and even creating a magical new fairy garden complete with colourful tree stump toadstools.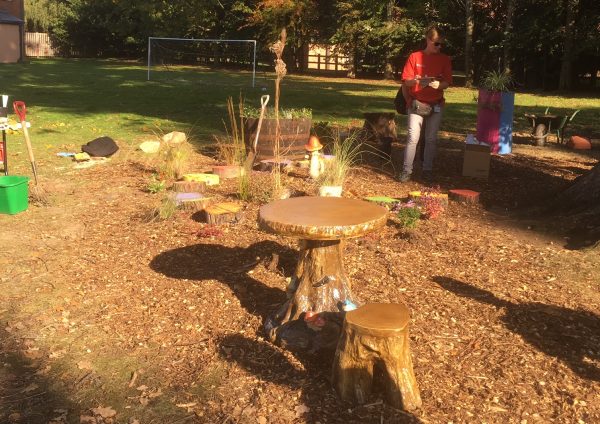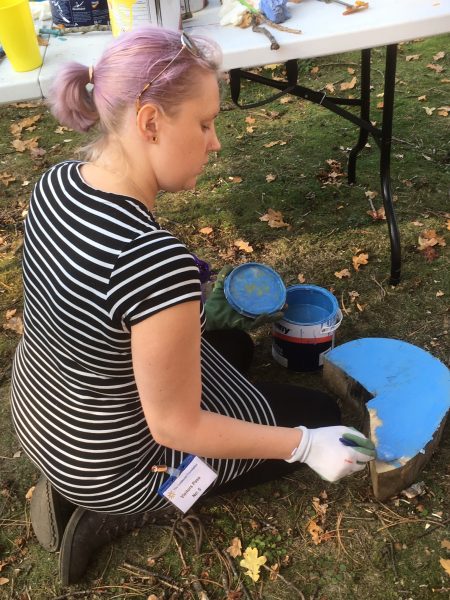 John Carte from Swiss Re (Folkestone), said:
"Having the opportunity to support local charities and doing something completely different from the day job is the best thing about a Community Day.  It's nice to leave somewhere knowing you've made a difference and take away a feeling of accomplishment.  Whilst the day helps the charity, it also allows our team to work with colleagues from other departments.
"Nobody can imagine the trauma that some of the children at the Caldecott Foundation have endured in their young lives.  If we can spend a few hours volunteering or donating funds to make their lives easier in some small way, then that can only be a good thing."
Staff from the Caldecott Foundation joined in on the day to contribute to the team effort.
"It was a really successful day", said Karin Moncrieff, Fundraising Manager for the Caldecott Foundation.  "A lot of hard work was put in by a tremendous group of people and we achieved so much – for which we are so terribly grateful, of course.  And the most touching and lovely end to the day was the reaction of the girls to the Fairy Garden!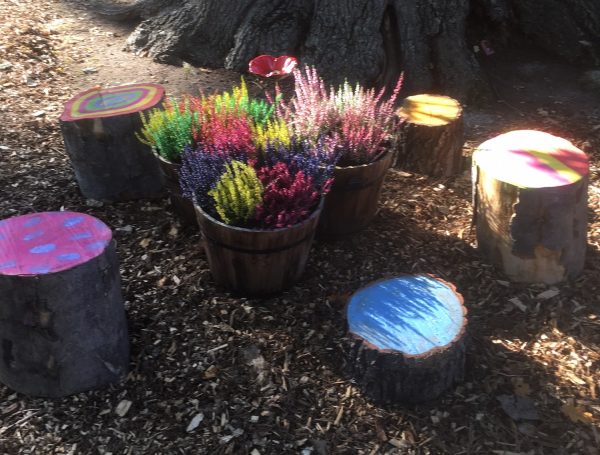 "A young person from one of our Houses even stood up and made a speech of gratitude, before handing the group from Folkestone a 'Thank You' card.
"We do so appreciate the relationship that we have with the Swiss Re Foundation, as well of course as their absolutely fantastic financial contribution.  We look forward to next time…!"
Back to News