Happy Birthday, Caldecott Primary!
Oaklea, the Caldecott Foundation's dedicated Primary school, has celebrated its first birthday with a fun-packed, traditional party for pupils and their families.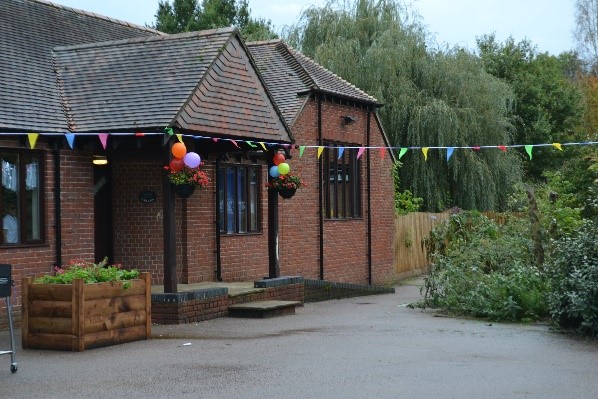 Cakes and party games were enjoyed by everyone, together with a barbecue lunch at which Secondary school pupils were also invited to tuck in.  The day included a special visit from a "Baby Velociraptor", in keeping with the theme of Dinosaurs about which Oaklea pupils had been learning.
"The pupils were able to ask the velociraptor's trainer questions to discover interesting facts, as well as to stroke the creature – without getting their fingers bitten off!", said Zoe Pegden, Primary Lead for the Caldecott Foundation.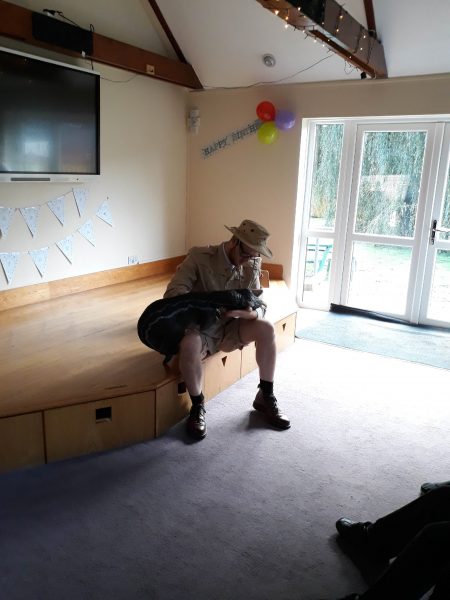 "This ended their time learning about dinosaurs in the new thematic curriculum brilliantly.  The facts and knowledge they had retained from their term of learning all came out in the question and answer session, which made the teaching staff very proud."
Woven into Oaklea's birthday celebrations was a Graduation for current Year 7 pupils, who had transitioned from the Primary school to the Secondary school site over an eight week period.  The ceremony ended pupils' time in Primary with happy memories for them to take to their new learning adventure in Secondary education.  Wearing caps and gowns, pupils collected certificates and gifts of photographs of their time in Primary.  The Graduation was attended by current Oaklea pupils; Year 7 pupils; parents; carers and staff from the wider Caldecott community.
During assembly, Zoe read a poem about the Primary team and Oaklea's journey so far.  There was also a poem written by Hedgehogs class, which was performed by one of the class' pupils.
"The Primary team and I are extremely proud of our pupils and how far they, and the Oaklea environment, have come in a year", said Zoe.  "The birthday celebrations have been enjoyed by all and everyone is very much looking forward to many more years of the Primary school celebrating pupils' successes."
Back to News