Craig's (Revised) Marathon Challenge!
Craig Rouse, Administrator for Caldecott Fostering has been training hard for his third marathon attempt, in a fundraising bid for the Caldecott Foundation's Ofsted "Outstanding"-rated fostering service. Craig will be tackling the Brighton Marathon later this year, but the event, originally set for April, has been postponed due to the Coronavirus pandemic and is now rescheduled for September 2020.
Although Craig was disappointed to hear about the date change, he's remaining positive with a revised plan for his upcoming – albeit five months' deferred – Brighton marathon challenge.
"I don't say this very often, but there are more important things to life than running", said Craig. "The health and wellbeing of my fellow human beings is more important than a running race, so in my mind this was absolutely the right thing to do. It's all about seeing the bigger picture. I am disappointed that the race has been postponed as my training was actually going to plan for once. However, I now can train in the summer sun rather than the winter rain."
Craig is hoping to raise enough cash through his appeal to fund a Sensory Equipment Library for Caldecott Fostering's young people and their foster carers to make use of.
"As I work in the fostering team I get to see, first hand, the amazing work they do with both the young people in their care and their foster families", Craig continued. "I wanted to contribute to that work in some way, so when the opportunity arose to take part in the 2020 Brighton Marathon, I didn't think twice about registering for it."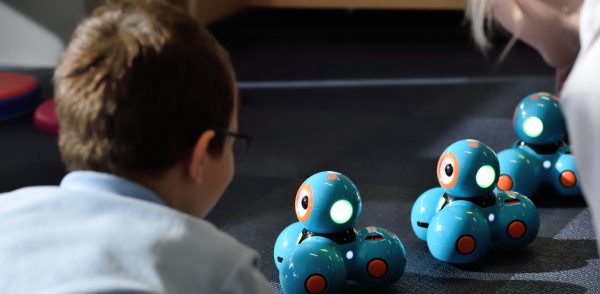 Sensory Libraries contain children's toys, equipment and books that have been especially designed and developed to engage a child's attention, both cognitively and physically, by stimulating one or more of the five senses (sight, sound, touch, smell and taste). Sensory equipment can also help develop key life skills including vocalisation, gross motor skills, colour recognition and tracking.
"The Sensory Library will hopefully support our foster families by giving young people access to sensory tools to explore, prior to their foster parents making the financial investment themselves", Craig explained. "I know from personal experience that sensory equipment is not cheap. As a father of two disabled children, both of whom have sensory processing disorder, this really is a cause close to my heart. I was lucky enough to have access to a sensory library and I know how valuable these items can be. This library will allow carers and their young people to make use of equipment that can help them feel more settled and happy in the foster family home, which is all any child can want for.
"Having a sensory library fits well into Caldecott's model of therapeutic care", Craig continued. "It would be another amazing resource that we could use to help support our young people through what can be a very tough time in their lives. It's the small things like this that can make a big difference to the life of a young person, and I am thrilled to be able to contribute to that."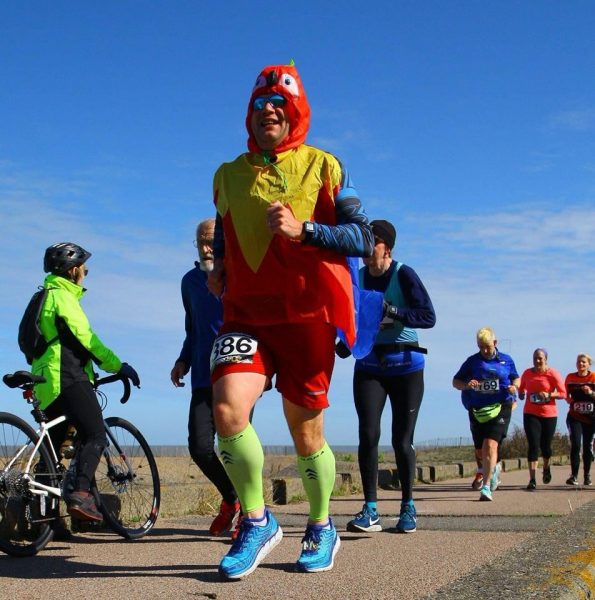 Craig has set up a JustGiving page, making it really easy for people to pledge support to his fantastic fundraising challenge.
"Another positive with the Brighton event being postponed until the autumn is that I now have another six months to fundraise and prepare for the event", Craig reflected. "I have a few other challenges lined up, including a leg of the White Cliffs Ragnar Relay, in which a team of ten takes on a 150 mile course from Sittingbourne to Brighton and we take turns in running three legs each. One of my legs is an eleven mile leg at 3am… not looking forward to that one!
"The hardest part of any run is getting ready and getting going. There are some mornings where I have a real tantrum at the thought of going for a run and I really don't want to venture from under the duvet and lace those trainers up. When this happens I think about those who I am running the marathon for – our foster families – and how each run will help build up to the day itself and what I am hoping to achieve. That, and the promise of guilt free cake after each run."
Although Craig has completed two marathons in the past – including the London Marathon in 2019 – this will be his first attempt at the Brighton route.
"What makes running a marathon special is the sense of achievement when you complete something that is extremely challenging, but not impossible – especially as I am by no means a natural runner", Craig continued. "I love being part of the great running community, and I have met some truly inspiring people through it.
"I will be keeping busy and I promise to keep everyone posted about how my training is progressing. Thank you all for your support."
You can pledge to Craig's fundraising appeal here.
Back to News