Claire's Champion Countdown Is On!
Kent Coast Charity Boxing's second Caldecott Champions Night is just around the corner and staff member Claire Beaumont has been stepping up her training ahead of the massive fundraising event.
White collar boxers are gearing up to compete against each other on 17th March and Claire's been pulling out all the stops as she counts down to her debut contest in the ring.
"It's going really well", says Claire, "although the reality of it being so close has hit home!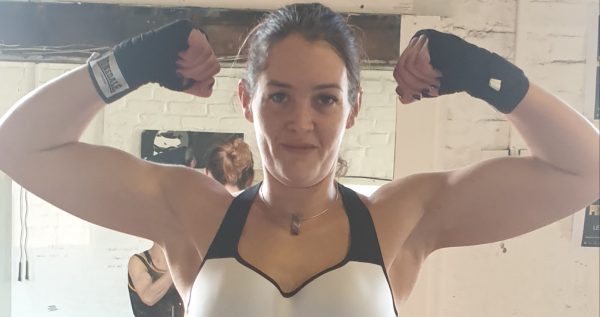 "I was training seven days a week up until recently, when I was stuck with an injury leading to a slow down.  But fully recovered now, I have been back and training at 5.30am some mornings and again at 6.30pm.  It's hard around being a single parent, but I have to make sure I'm the best I can be for the night."
Last year, Wayne Morley of Dover's Fightin' Fit Academy established Kent Coast Charity Boxing (KCCB) and staged a white collar tournament in support of the Caldecott Foundation.
Following the incredible success of the first event, which raised several thousand pounds for the children's charity, KCCB planned a second competition for March 2019.  After eight years' service with the Caldecott Foundation, and as a good friend of Wayne's, Claire was inspired to take part.
"Friends and family have been amazing, looking after my daughter so I can train and reminding me what this is all for when I'm exhausted!" says Claire.  "Lots of sponsorship is coming in, as well as friends travelling from the Midlands to attend the event which is incredible!"
Alongside her training, Claire has also had to follow a special diet to ensure she has the energy and stamina to give it her all.
"Definitely it's a rigid diet plan I follow, allowing one cheat day a week", Claire explains.  "Plenty of protein, lots of good carbs, fruit, veg and lots of fluids!"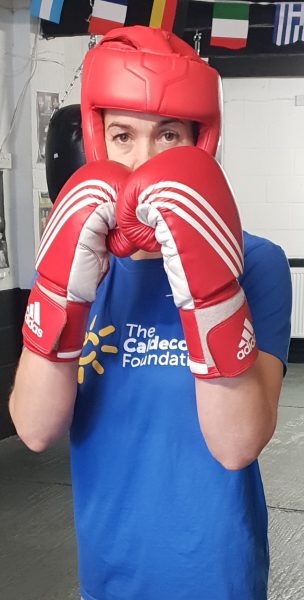 All the participants are new to boxing and Claire will shortly find out who she's been matched against.
"None of us has ever done this before so to be able to be part of it has been intense!  We see each other more than family at the moment and have been supporting each other throughout.
"We have all been training together now for several weeks; we have progressed to sparring which is tough, with everyone giving it everything they have.  We will be matched on ability and weight; it will be somebody we have been training with, we all know that much!"
Every penny raised through sponsorship of the tournament's competitors will help the Caldecott Foundation's vulnerable and disadvantaged children recover from trauma and build a positive future.
"It's been brilliant with everyone on the team going above and beyond to raise as much as they can for the Caldecott Foundation", says Claire.
Tickets for the event at Folkestone's Leas Cliff Hall have been selling like hotcakes and Claire's looking forward to lots of support from the crowd, with a few spaces still available.
"We've already filled one table with staff and it would be great to do a second.  Wayne, Kerry and everyone at KCCB are raising a huge amount for the Caldecott Foundation by putting on this event, so it would be amazing to see as many people there as possible!!"
Supporting the Caldecott Foundation through Caldecott Champions Night is easy: donations can be placed on the JustGiving page with all money raised going straight to the charity.  And if you'd like to buy tickets for the tournament on 17th March, call 07713 928780.
Good luck Claire – we know you'll give it everything you've got!
Back to News