Christmas at the Caldecott Foundation
Children and young people from the Caldecott Foundation will have an extra special Christmas this year, following a very generous donation of gifts and seasonal goodies from both large and small businesses and individual well-wishers.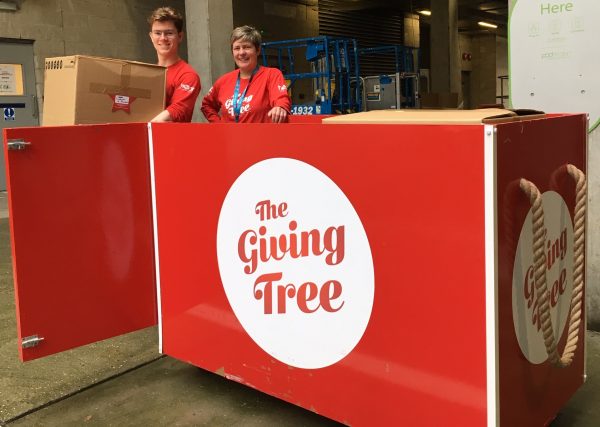 Presents have been arriving at Caldecott's Kent headquarters, thanks to the sincerity of those keen to support the young people looked after by the Foundation, Caldecott Fostering and Caldecott School.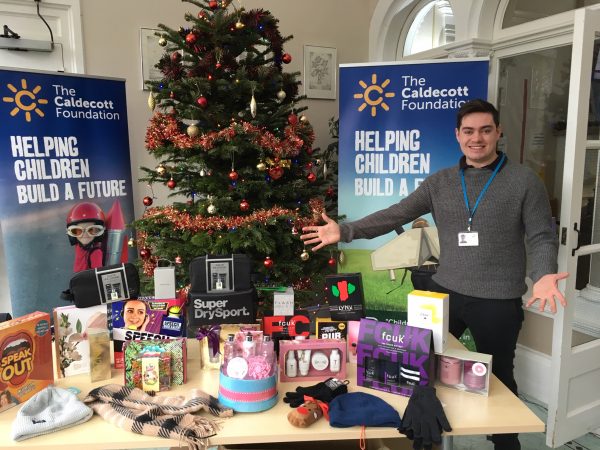 Just before December, Advent calendars were once again kindly gifted to Caldecott from a collection organised by "The Little Teapot" café in Ashford.  Days later, TSB in Ashford presented the Foundation with a large cheque to boost festivities for the vulnerable children and young people in Caldecott's care.
At the beginning of the month, young people were able to see the stage musical "Mary Poppins" at London's Prince Edward Theatre.  "Everyone had a fabulous time and the children and young people managed the day fantastically well", said Becky Fisher, Registered Manager for a Caldecott Foundation children's home.  The experience was funded by the Swiss Re Foundation, whose substantial donation will also pay for other seasonal treats and goodies.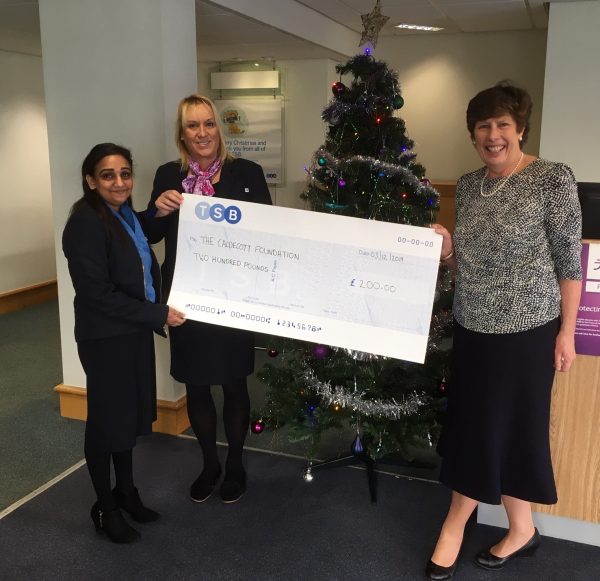 With Christmas now just hours away, staff have been busy taking delivery of dozens of presents from previous and new supporters alike.  Doves Funeral Directors in Ashford, whose incredible gift collection was supported by South East Water, arrived labelled and beautifully wrapped ready for the big day.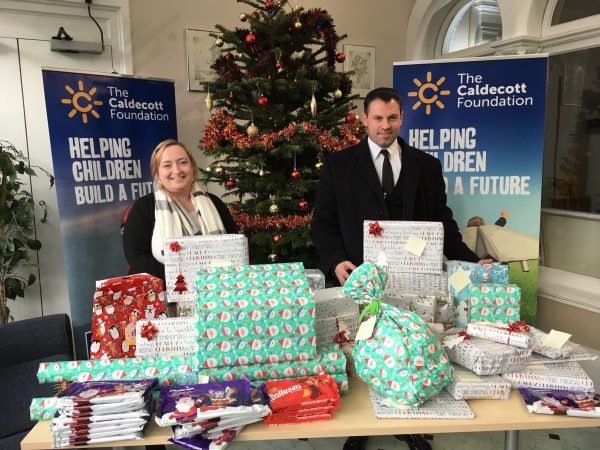 The Young Lives Foundation, based in Maidstone, also brought a fantastic selection of goodies; and once again, the Foundation was chosen by Global to benefit from The Giving Tree at Bluewater.  The initiative involves kind-hearted Christmas shoppers choosing presents for disadvantaged children, whilst visiting the retail centre for their personal festive purchases.
Meanwhile, individual well-wisher Andrea di Stefano, who has shown amazing support to the Caldecott Foundation on several occasions, organised a fabulous gift collection, which he delivered with his very own elf in time for 25th December.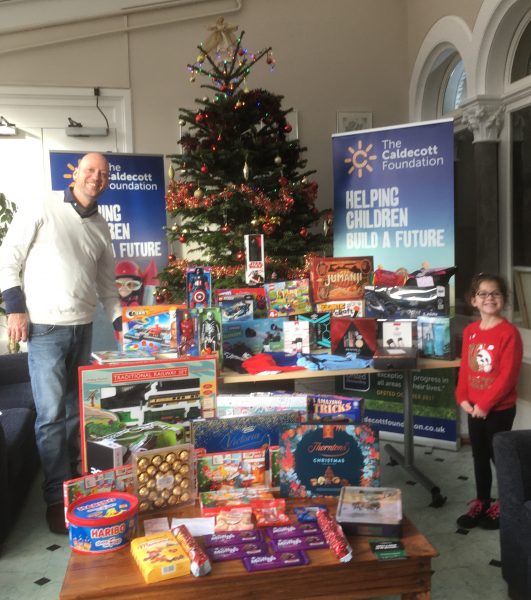 "It's always heartwarming to witness how people are able to think of others during this busy and sometimes stressful season," said Karin Moncrieff, from Caldecott's Fundraising department, "and to spend so much of their time, effort and resources in making sure our children and young people, whose Christmasses have not always been happy, have the best time that they possibly can.  On behalf of us all – an enormous THANK YOU, so very, very much!"
The Caldecott Foundation would like to wish you a very Merry Christmas and a healthy and happy New Year!
Back to News