Caldecott's Sweet Shop Experience
Thanks to a new team member's brainwave, children and young people from a Caldecott Foundation residential home haven't missed out on pocket money trips to the "sweet shop" during lockdown!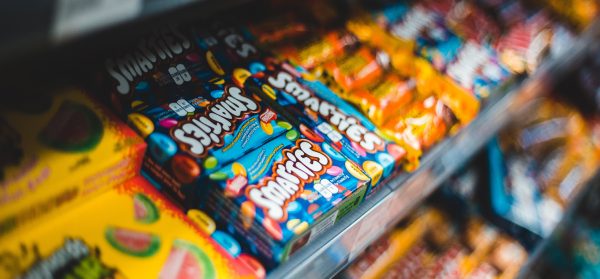 Measures put in place to halt the spread of coronavirus have meant that, sadly, young people can't go into town at the weekend to browse the local shops.  But a home-grown, in-house sweet shop initiative has offered them a great alternative – role-playing an activity that they might normally enjoy in their spare time.
The sweet shop enterprise was the brainchild of a new Caldecott residential care worker, following a chat she had with one of the Foundation's young people.
Every Saturday after lunch, the "shop" is set up in the conservatory of the residential home, offering a variety of chocolate, sweets and soft drinks for the young people to choose from.  Everyone has a limited amount of cash to spend, although no real money is exchanged.  Young people can choose to buy a selection of treats that add up to their total – encouraging their budgeting skills, and helping them to develop life skills, with a reward to enjoy at the end.
Residential staff have been making sure that the sweet shop is run to mimic a real shop during lockdown – complete with a "one customer at a time" policy, and social distancing measures in place.
A clear success all round, not only has the sweet shop been very popular with the home's young residents, it has also brought to them a sense of normality during a challenging and uncertain time.
Back to News