Caldecott's Summer Camp Success!
Young people from the Caldecott Foundation's children's homes in Kent and Nottinghamshire have once again been offered the rewards of a fun and exciting Summer Camp adventure – and this year, in beautiful weather.
The Foundation's Summer Camp provides young people with a range of opportunities for personal development and social bonding – through individual activities and group challenges in the great outdoors; sports and games; sleeping in tents and enjoying quality time spent away from the normal environment.  This positive and valuable experience is made possible with the support and generosity of the Caldecott Foundation's individual fundraisers and donations from charitable trusts.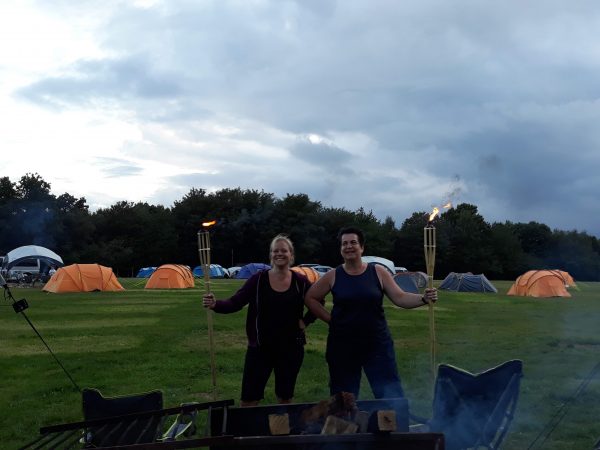 This year's Summer Camp saw the majority of the Foundation's young people come together for abseiling; archery; crate challenge; bungee; zip wire and aeroball.  Some young people were attempting these activities for the first time and embraced the opportunity to take part in them.
"We spent the days building campfires, cooking marshmallows and having sing-songs to see who could be the loudest", said Rebecca Fisher, Registered Manager for the Caldecott Foundation.  "These experiences helped the young people build confidence, increase their self-esteem and make memories that they can cherish forever."
The positive benefits to vulnerable young people of attending Summer Camp have been evident since the Caldecott Foundation first introduced the experience, and this year was no exception.  Sophie Hopkins, Residential Care Worker for the Caldecott Foundation described the very positive impact that Summer Camp had made on the young person with whom she attended.
"His social interaction throughout was excellent, with both the other children and adults, most of whom he had never met before", said Sophie.  "He very quickly made numerous friends and wanted to join in with the various activities despite being a little worried before going.  He showed amazing self-help and independence skills, helping staff without prompts and completing daily tasks around the camp without being asked.  When he arrived at the campsite, he was able to help set up the tents even though he was tired from the journey.
"He took part in every activity that was planned for him and showed a great empathy to his peers, especially if they were struggling with certain activities", Sophie continued.  "He tried hard to encourage his fellow campers to achieve their goals and praised them for having a go.  You could see the difference in him being at Summer Camp and he was in a positive mood throughout.  He was able to cope with the level of physical activities throughout the day and late into the evenings without letting this show in his mood.  Overall he especially enjoyed the firepit, maintaining safety throughout as he created a large fire to melt marshmallows on."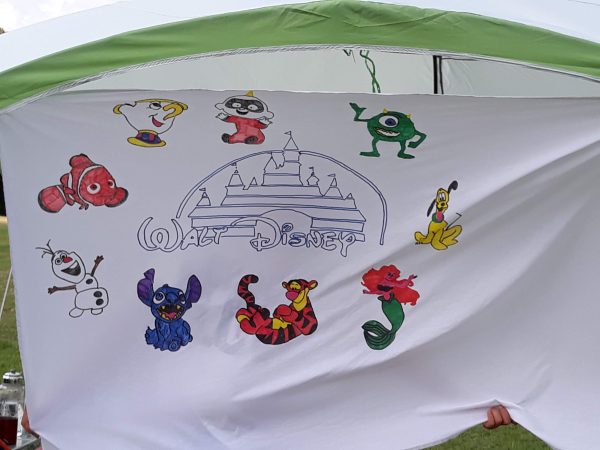 At the end of the week, young people were praised and recognised for their personal achievements during Summer Camp, as Rebecca Fisher explained:
"The team leaders were asked to nominate the young people for awards within the categories of Best Achieved, Most Courageous and Most Helpful.  The awards were presented at the end of Camp with the nominees receiving feedback on why they had achieved the award.  This included, conquering your fears; trying something new; helping others achieve and doing your very best.
"We also had a competition for Best T-shirt and Best Group Flag", Rebecca continued.  These activities helped the groups come together, encouraging positive relationships and working together as a team.
"As always the week was a success and all the children requested to return again next year.  Camp 2020 here we come!"
To find out how you can support the next Summer Camp, or to make a donation, please click here.
Back to News