Caldecott Helps Shape Future Policy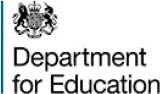 Helen Jones, our Head of Care, has been involved in shaping the new regulations for children's homes, known as the new Children's Homes Quality Standards that came into effect at the beginning of April.
Helen was asked to work with the Department for Education as a member of the Quality Standards Working Group.  Her hard work and contribution have been recognised not only in a letter from Edward Timpson MP (see below) but also with a prestigious invitation to a Royal Garden party in May!  We'll bring you more news from the garden party after the event.  Well done, Helen.
Back to News