Caldecott Foundation Produces Poppy Art
Children and young people from the Caldecott Foundation have produced artwork on the theme of Remembrance, following a competition launched by Sainsbury's in Ashford, Kent.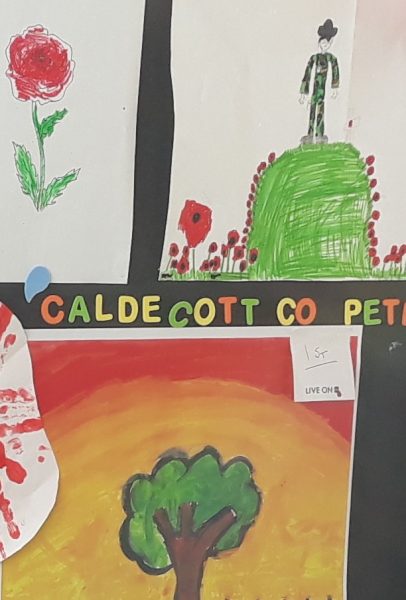 The supermarket, which selected Caldecott to be its Store Charity of the Year, requested artwork from Caldecott School, the Foundation's residential children's homes and Fostering service, for an in-store display.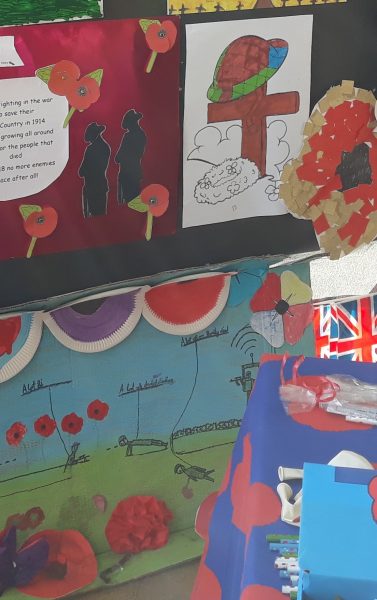 Exhibited in the foyer at Sainsbury's Bybrook branch, the artwork supported the supermarket's Poppy Appeal on behalf of the Royal British Legion.  A ceremony was held at the store on the Friday of Remembrance Weekend, attended by the Mayor of Ashford, Cllr Jenny Webb.
During the ceremony, Madam Mayor presented a Civic Award to Tom Scott, in recognition of his having collected £100,000 for the Royal British Legion's Poppy Appeal over the past seventeen years.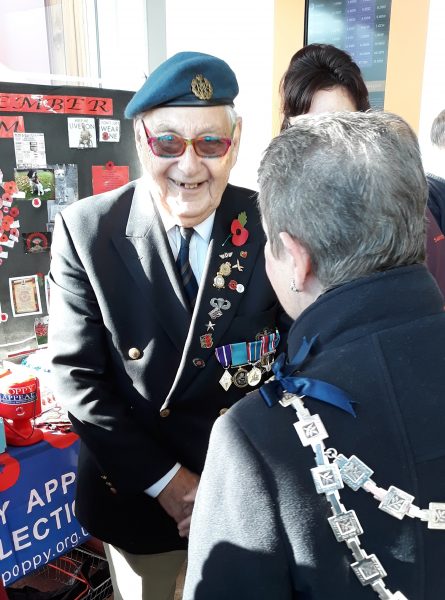 Mr Scott was then asked to choose four pieces of Caldecott artwork for the illustrators to receive gift cards from Sainsbury's.  An accomplished artist himself, Mr Scott said it was the most difficult part of this year's appeal for him, since in his opinion, "all the artwork was outstanding".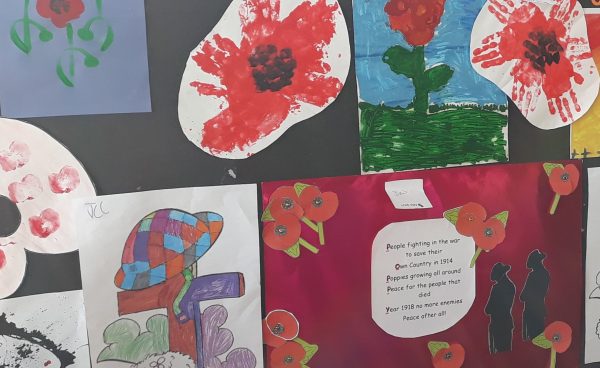 Back to News