Caldecott Fostering Rated Outstanding By Ofsted
Following its full inspection from Ofsted, Caldecott Fostering has been rated as an overall 'Outstanding' provider of services.
The announcement comes as the fostering agency sets out a number of plans for the year ahead, building upon its successes of the past three years.
"We have high aspirations for all our placed children and young people; our staff team and our foster carers", says Clair Chamberlain, Registered Manager for Caldecott Fostering, "and we are delighted that this has been evidenced in our 'Outstanding' rating by Ofsted."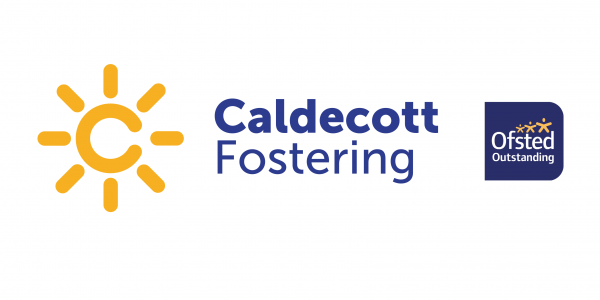 Key findings of the Ofsted report included that strong and trusting relationships between young people and foster carers allow placed children to make exceptional progress across most areas of their lives.  Ofsted commented that staff hold children and young people at the centre of their work, and are passionate and committed in doing their best for them.
The report highlighted that most children benefit strongly from individual direct work; that young people's views about the care they receive are listened to and acted on; and that young people are strong participants in the development of the service.
Ofsted mentioned very positive comments from foster carers on the support and scrutiny offered to them by their agency social workers, despite some carers having experienced change in this area.
"It was fine, all the staff were available to support you", was noted by one foster carer, on the effect of these changes.
The report also cited local authority social workers praising the agency's regular and helpful communication, and how impressed they are by foster carers with whom they work directly and their willingness to 'go the extra mile'.
Further positive comment was on Caldecott Fostering's explicitly therapeutic ethos and how well it is threaded throughout the organisation.  High-quality safeguarding practice was said to be at the centre of the agency's success, noting how well-equipped foster carers are to deal effectively with risks.  Behaviour management was noted as a particular strength, along with the team's knowledge of the children and the training, development and support received by staff and foster carers alike.
"The 'Outstanding' rating is a fantastic result for us and one which we are extremely proud to take forward", Clair continues.
"Throughout 2019 we are focusing on several developments so that Caldecott Fostering will continue to be a leading provider for local authorities, for best value and consistently high standards of therapeutic foster placements.
"Following this Ofsted inspection, local authorities and all stakeholders have confidence that our service is safe and highly effective and that this contributes to significantly improved outcomes and positive experiences for the children and young people in our care."
Back to News