Autism Pride Day 2018 at The Caldecott School
The Caldecott School was rainbow-unicorn-tastic for Autism Pride Day 2018, in an explosion of colour and circus fun!
Young people – and staff – enjoyed a visit from Circus Allstars' founder member and professional juggler Rob, who believes that building confidence makes learning fun.  Pupils from the school and children from the Caldecott Foundation's residential homes were able to take part in circus workshops throughout the day.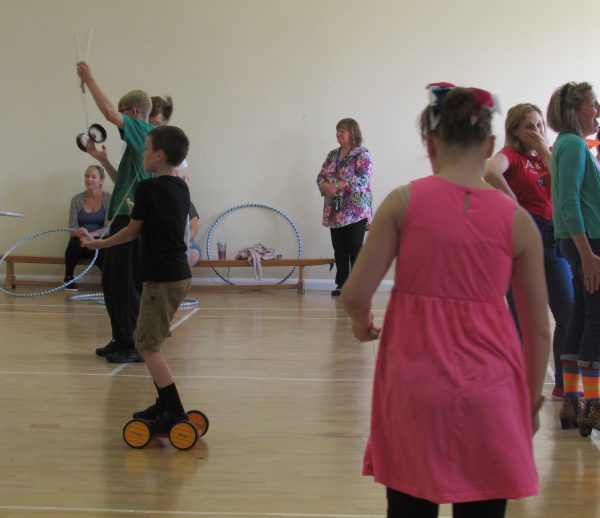 "We wanted to celebrate the neurodiversity we have here", said Louise, Head of the Caldecott School, "and the fact that everybody is good at something."
Juggling, plate-spinning, tight-wire, pedal-go, stilts and more were explored, in recognition of the variety of skills that makes each of us unique.
"Autism Pride Day is about celebrating differences", said Zoe, ASD Lead at the Caldecott School, "and how we are all talented at different things.
"We decided on a circus theme for our celebrations this year, because a circus brings all kinds of different talents together."
Young people had the chance to demonstrate their progress in front of each other, with diablo, feather-balancing and hula hoop among the most popular choices to perform.
"They have totally embraced it!" Zoe continued, "and even our most non-participating young people have joined in.
"It's been extremely rewarding to see the looks on their faces, smiling at their achievements."
Back to News