Ashford Rotary Ramble 2015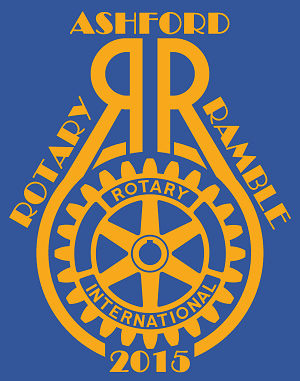 The Rotary Club of Ashford will be holding their annual charity ramble in the beautiful location of  Wye Village.  A family friendly walk through the picturesque village and surrounding area is on Sunday 13th September 2015 and there will be a choice of a 5 mile or 10 mile course.
Join us and to help to raise money for The Caldecott Foundation on this diverse and beautiful walk with tremendous views over the Devil's Kneading Trough and beyond – the largest and most famous of the steep-sided dry valleys that characterise the hills of the Downs. En route, look out for the Wye Crown landmark that can be seen for miles around was created in 1902 by local students to mark the coronation of King Edward VII.
Date: Sunday 13th September 2015
Time: Between 8am and 11am
Start Location: Wye Village Hall, Bridge Street, Wye, TN25 5EA
Cost: £10 per individual, £15 for a family of one or two adults plus children and £25 for a team of any size. Dogs are welcome to join too!
The entry fee covers the Rotary's expenses and helps with their own charity work.
To find out more and download an entry form, please visit  http://www.rotary1120.org/ashford/RotaryRamble.html or by visiting the FAQ' s on the Ashford Rotary Ramble website.
Back to News