An Inspiring Talk for Caldecott Children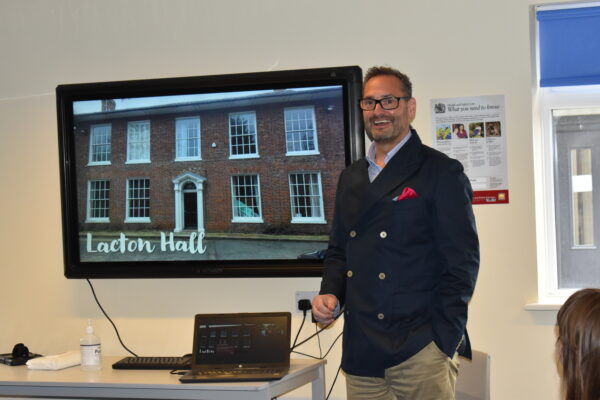 This week students from our School Council and Eco Council were delighted to have an inspirational careers talk from Richard Ford, who is currently a Sales Direct for HP Inc UKI.  Richard attended Caldecott School and lived at one of our homes in Ashford in the 1980s.  He shared fond memories of his time with us, making friends who became family.
Richard said "It was a real pleasure to meet students at staff at Caldecott. I had a great time and enjoyed talking about my time here and taking questions from the young people currently being educated at Caldecott".
Olivia and Chloe, teachers at the school who support the student's School Council and Eco Group said
It was such a valuable opportunity to have Richard talk to our children. The children were so engaged by what he had to say and were asking fantastic questions throughout his presentation. It was interesting to hear about Richard's role within the company, how products are tested as well as learning about the company's efforts to be as sustainable as possible. It was a brilliant experience and staff, and pupils are very much looking forward to future collaborations with Richard.
If any of our other amazing ex-Caldecott students would like to come back and give a careers talk we would be delighted to hear from you – please get in touch with Caroline Hallett, our Service Development Manager. 
Back to News